Description
Before you buy New Genuine Sony RMF-TX500E KD-85XG8596BU 4K HDR TV Remote please check your device is compatible.
Originally Sold With:
– Sony 4K UHD HDR LED Smart TV's –
– KD-55XG8505
– KD-55XG8505BU
– KD-55XG9505
– KD-55XG9505BU
– KD-55XG8596
– KD-65XG8505
– KD-65XG8505BU
– KD-65XG9505
– KD-65XG9505BU
– KD-65XG8596
– KD-75XG8505
– KD-75XG8505BU
– KD-75XG9505
– KD-75XG9505BU
– KD-75XG8596
– KD-85XG8505
– KD-85XG8505BU
– KD-85XG9505
– KD-85XG9505BU
– KD-85XG8596
– KD-85XG8596BU
Bluetooth Pairing To Your TV:
1. Press and hold down Volume down button. Keep the Volume down
button pressed and then press and hold the Mic/Google Assistant button
button between the GUIDE and REC LIST buttons
2. A light will flash at the top of the remote which initiates pairing.
The remote can also be paired by entering settings on TV:
Using the TV remote, press the Home button.
Go to Settings.
Select System Settings.
Select Touchpad Remote Control Setup, then follow the on-screen instructions.
Batteries are not included. You will require 2 x AAA batteries to operate New Genuine Sony RMF-TX500E KD-85XG8596BU 4K HDR TV Remote.
This is a brand new genuine Sony product.
Sony Part Number: 1-493-554-11.
Model: RMF-TX500E
000076
For our terms and conditions please click here: "Terms and Conditions"
For a full product list, please visit our eBay page by clicking on the eBay picture below: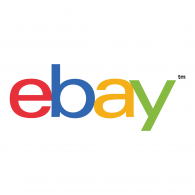 We accept payment by PayPal which is a safe convenient method for both you and us.
Cash payment is available if you wish to collect your purchase from sites in Basingstoke or Farnborough in Hampshire.
Please can you make payment within 48 hrs, if you do require longer could you please notify us and we will be happy to wait so long as we know.

Please feel free to contact us through our "Contact Us" page.
We normally answer messages at the latest within 1 hour during normal working hours. However, we do monitor messages out of hours and over the weekends/holidays and aim to get back to you within a couple of hours.
If there is an item you require and you can not see it listed please feel free to contact us and if we have it we will be happy to source it and then list it on eBay for you to make your purchase.
Customer satisfaction is important to us and if you have any issues, aren't entirely happy or your purchase hasn't arrived within the stated time then please feel free to contact us and will be more then happy to assist where possible.