Description
Before you buy please Genuine Sony RMT-B120A  check your device is compatible with this remote.
Known Compatible Models:
– Sony Blu-ray Disc Players –
– BDP-S190
– BDP-S390
– BDP-S490
– BDP-S590
– BDP-S1100
– BDP-S3100
– BDP-S5100
All used remotes are tested with an infrared fob tester/Bluetooth receiver or with a
compatible device and operate as intended. They are also cleaned and sanitised.
Batteries are not included. You will require 2 x AA batteries to operate Genuine Sony RMT-B120A .
This is a used remote with minor signs of use.
000084
For a full product list, please visit our eBay page by clicking on the eBay picture below: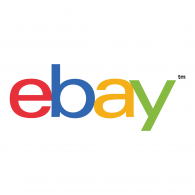 We accept payment by Paypal which is a safe convenient method for both you and us.
Cash payment is available if you wish to collect your purchase from sites in Basingstoke or Farnborough in Hampshire.
Please can you make payment within 48 hrs, if you do require longer could you please notify us and we will be happy to wait so long as we know.

Please feel free to contact us through our "Contact Us" page.
We normally answer messages at the latest within 1 hour during normal working hours. However, we do monitor messages out of hours and over the weekends/holidays and aim to get back to you within a couple of hours.
If there is an item you require and you can not see it listed please feel free to contact us and if we have it we will be happy to source it and then list it on eBay for you to make your purchase.
Customer satisfaction is important to us and if you have any issues, aren't entirely happy or yo