Description
Before you buy Genuine Samsung AA59-00774A UE40F6510SB TV Remote please check your device is compatible.
Originally Sold With/Compatible With:

– Samsung Full HD LED Freeview Smart TV's –
– UE32F6510SB
– UE32F6510SS
– UE32F6470
– UE40F6510SB
– UE40F6510SS
– UE40F6470
– UE46F6510SB
– UE46F6510SS
– UE46F6470
– UE55F6510SB
– UE55F6510SS
– UE55F6470
– UE55F6470SS
– Not a complete list.
One of the following two pairing Set Ups will be required to use the Remote with your TV:
Reconnecting the Smart Touch Control:
– Pairing button is located above the black Compliance sticker on the rear of the remote, you need to
remove the battery cover to locate it.
– If the Smart Touch Control stops operating or works abnormally, replace the battery as this may be
caused by insufficient battery power. If the problem persists press the PAIRING button on the Smart
Touch Control to restore pairing with the TV. The PAIRING button cannot be accessed without
removing the Smart Touch Controls battery cover. Within a distance of 30cm to 4m, point the Smart
Control to the TV receiver and press the PAIRING button. When pairing is complete, the pairing image
displays at the bottom left of the TV screen.
Connecting to the TV:
In order to operate the TV using a Smart Touch TV, you must first pair it to the TV via Bluetooth.
However, the Smart Touch Control is only available for the paired Samsung TV.
1. When the TV is off, point the Smart Touch Control at the remote control receiver of the TV and
press the TV button for the first pairing. Only this button sends an IR signal. The remote control
receivers location may vary dependant on model.
2. A Bluetooth icon will appear at the bottom left of the screen. The TV will then attempt to connect
to the Smart Touch Control automatically.
All used remotes are tested with an infrared fob tester/Bluetooth receiver or with a
compatible device and operate as intended. 
Batteries are not included. You will require 2 x AAA batteries to operate Genuine Samsung AA59-00774A UE40F6510SB TV Remote.
This is a used remote with minor signs of use.
Samsung Part Number: AA59-00774A.
Model: RMCTPF2AP1.
000078
For a full product list, please visit our eBay page by clicking on the eBay picture below: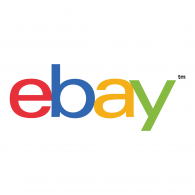 We accept payment by PayPal which is a safe convenient method for both you and us.
Cash payment is available if you wish to collect your purchase from sites in Basingstoke or Farnborough in Hampshire.
Please can you make payment within 48 hrs, if you do require longer could you please notify us and we will be happy to wait so long as we know.

Please feel free to contact us through our "Contact Us" page.
We normally answer messages at the latest within 1 hour during normal working hours. However, we do monitor messages out of hours and over the weekends/holidays and aim to get back to you within a couple of hours.
If there is an item you require and you can not see it listed please feel free to contact us and if we have it we will be happy to source it and then list it on eBay for you to make your purchase.
Customer satisfaction is important to us and if you have any issues, aren't entirely happy or your purchase hasn't arrived within the stated time then please feel free to contact us and will be more then happy to assist where possible.