Description
Before you buy Genuine LG AN-MR500G PB6900 LB6190 LB6300 LB6500 TV Remote please check your device is compatible.
Known Compatible Models:
– LG Full HD LED Smart TV's –
– 42LB6500UM 42LB6300UQ
– 47LB6500UM 47LB6350UQ 47LB6300UQBUSWLJR
  47LB671V 47LB6300UQAUSWLJR
– 50PB6600 50PB6650 50PB6600UA 50PB6650UA
– 55LB6350UQ 55LB6500UM 55LB7200UB
– 60LB6500UP 60LB7100UT 60PB6600 60PB6900 60PB6650 60PB6900UA 60PB6600UA
– LB5800 LB6100 LB6190 PB6900 PB6600 LAP34X LB6300 70LB7100UC
– LB6500 LB7100 LB7200 UB8000 UB8200 UB8300 UB8500 UB9200 UB9500 UB9800 EC9300
– PB6650 EC9700 EC9800
How to Register your Magic Remote:
1. Insert fresh batteries and turn the TV on.
2. Point the remote at your TV and press the WHEEL(OK)
button on the remote.
3. If the TV fails to register the Magic remote, try again after
turning the TV off and back on.
How to Deregister the Magic Remote Control:
1. Press the BACK and HOME buttons at the same time for
five seconds, this will unpair the Magic Remote with your TV.
2. If you wish to re-register the remote, press the WHEEL(OK)
button on the remote whilst pointing it at the TV.
All used remotes are tested with an infrared fob tester/Bluetooth receiver or with a
compatible device and operate as intended. They are also cleaned and sanitised.
Batteries are not included. You will require 2 x AA batteries to operate Genuine LG AN-MR500G PB6900 LB6190 LB6300 LB6500 TV Remote.
This is a used remote with minor signs of use.
Model: AN-MR500G.
000087A
For a full product list, please visit our eBay page by clicking on the eBay picture below: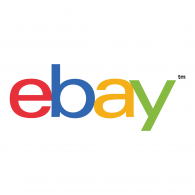 We accept payment by PayPal which is a safe convenient method for both you and us.
We also accept Credit and Debit Cards.
Cash payment is available if you wish to collect your purchase from sites in Basingstoke or Farnborough in Hampshire.
Please can you make payment within 48 hrs, if you do require longer could you please notify us and we will be happy to wait so long as we know.

Please feel free to contact us through our "Contact Us" page.
We normally answer messages at the latest within 1 hour during normal working hours. However, we do monitor messages out of hours and over the weekends/holidays and aim to get back to you within a couple of hours.
If there is an item you require and you can not see it listed please feel free to contact us and if we have it we will be happy to source it and then list it on eBay for you to make your purchase.
Customer satisfaction is important to us and if you have any issues, aren't entirely happy or your purchase hasn't arrived within the stated time then please feel free to contact us and will be more then happy to assist where possible.