Description
Before you buy Genuine Bang & Olufsen Beovision 5100 7100 Video Terminal Remote please check your device is compatible.
Information About Product:
Around half of Bang & Olufsen's colour TVs in the late 1970's and early 1980's were supplied complete with an advanced remote control handset – the Beovision Video Terminal. It was called a Video Terminal because it did so much more than just switch on the set or change programmes for you.
For normal entertainment viewing you simply touched the required programme number. Volume level, colour strength and picture brilliance could be adjusted up and down as desired – or returned instantly to a pre-determined norm by pressing RESET. You could even mute the sound instantly (perhaps if the phone rang) or check through the programmes showing on all the other channels – all at the touch of a single button.
The same terminal also controlled Teletext viewing on sets fitted wit the optional Teletext circuitry. And for those who chose to include Bang & Olufsen video cassette recorder (like Beocord Video 8800) as part of their domestic entertainment system, the controls for operating all the primary VCR functions were also right there in your hand. The Terminal let you make recordings, play the tape or wind it to any position without having to move from your comfortable armchair.
Compatible Models:
The Beovision Video Terminal was supplied with, for example, Beovisions 5100, 7100 and 8100. The Terminals for other models in the B&O range included all these keys and functions plus three more.
All used remotes are tested with an infrared fob tester/Bluetooth receiver or with a
compatible device and operate as intended. 
You will require 1 x 6F22 9 Volt battery to operate Genuine Bang & Olufsen Beovision 5100 7100 Video Terminal Remote.
This is a used remote with minor signs of use.
000095
For our terms and conditions please click here: "Terms and Conditions"
For a full product list, please visit our eBay page by clicking on the eBay picture below: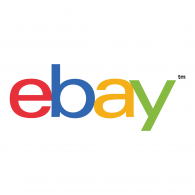 We accept payment by Paypal which is a safe convenient method for both you and us.
Cash payment is available if you wish to collect your purchase from sites in Basingstoke or Farnborough in Hampshire.
Please can you make payment within 48 hrs, if you do require longer could you please notify us and we will be happy to wait so long as we know.

Please feel free to contact us through our "Contact Us" page.
We normally answer messages at the latest within 1 hour during normal working hours. However, we do monitor messages out of hours and over the weekends/holidays. We  aim to get back to you within a couple of hours.
If there is an item you require and you can not see it listed. Please feel free to contact us and if we have it we will be happy to source it and then list it on eBay for you to make your purchase.
Customer satisfaction is important to us. If you have any issues, aren't entirely happy or your purchase hasn't arrived within the stated time. Please feel free to contact us and will be more then happy to assist where possible.